CONTEXT
Research shows that a large number of individuals infected with HCV do not receive treatment, even though HCV is a curable disease.
By considering how PWIS with differing markers of vulnerability navigate the HCV cascade of care, this study will guide tailored interventions and inclusive policies that ensure all PWIS living with HCV access treatment.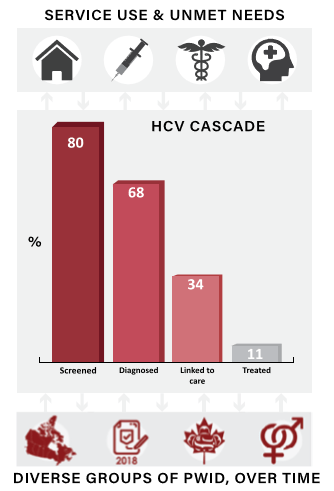 OBJECTIVE
Build a better understanding of the extent to which PWIS across Canada are engaged in HCV care and how this relates to broader patterns of service use and life circumstances in order to improve their access to health care.
Feasibility Study
Pilot projects were conducted in Quebec and Saskatchewan, in partnership with the University of Saskatchewan.
Five Community Partners participated in the feasability study:

0
Participants recruited in Quebec
0
Participants recruited in Saskatchewan