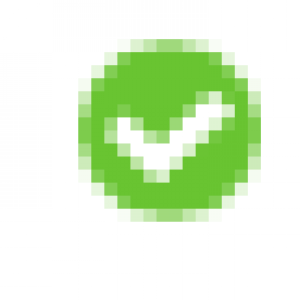 Completed
The Atlantic COmmunity AddictionS Treatment (COAST) study is a multi-year study: Participants in this study identified various facilitators and barriers to access and retention in drug treatment programs. Some barriers and facilitators may vary over time depending on a variety of factors such as how much government funding is provided to a program. Nevertheless, our research suggests the need for 1) Client-centered practices and policies across all programs 2) More program and increased hours of operation. Findings from phases 2 and 3 will be available soon.
Context
Many people who use substances (e.g., inject drugs) want to access government-funded drug treatment programs. These programs are important because they help reduce risks of HIV, Hepatitis C infection, opioid-related non-fatal events and deaths. All people who use substances have a right to access drug treatment programs. This study which consists of 3 phases, examines government-funded drug treatment programs in Atlantic Canada: The experiences of people who use substances

Objective
The study goal was to gain an understanding of how people who use substances experience program practices and policies when accessing government-funded drug treatment programs in Atlantic Canada.
Understanding experiences of drug treatment programs is important because little is known about how practices and policies of such programs may act as facilitators and/or barriers to access.
Methods
Semi-structured face-to-face interviews were conducted with people who use substances in 2019 through community- based harm reduction/AIDS service organisations across seven sites in Atlantic Canada.
Funding

Principal Investigator
Lois Jackson, PhD., Dalhousie University
Co-Investigators
Jane Buxton, BC Centre for Disease Control
Anik Dubé, Université de Moncton
Jacqueline Gahagan, Dalhousie University (now at Mount Saint Vincent University)
Niki Kiepek, Dalhousie University
Lynne Leonard, University of Ottawa
Jo-Ann MacDonald, University of Prince Edward Island
Fiona Martin, Dalhousie University
Jen Smith, Eastern Health (St. John's, NL)
Carol Strike, University of Toronto
Poster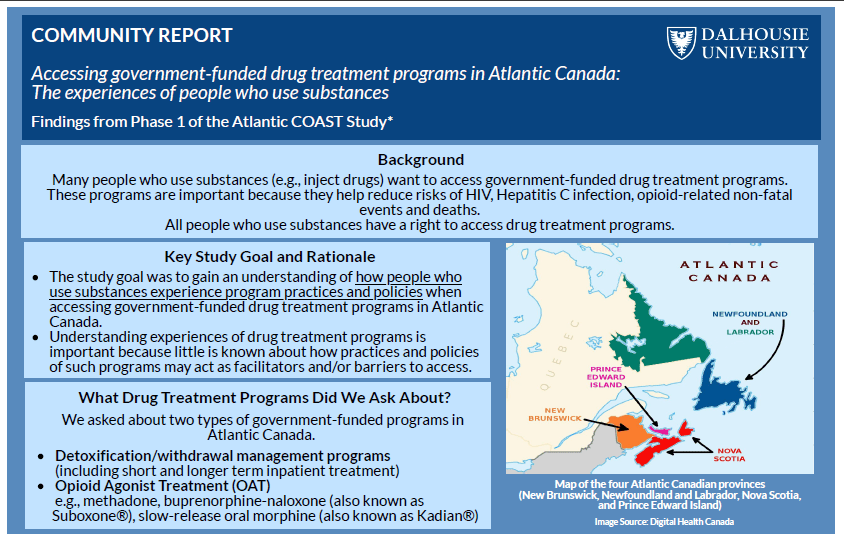 For more information
Please visit the study website by clicking here