Webinar on the Guidance Documents on Substance Use and COVID-19
5 February 2021 @ 13 h 00 min

-

14 h 00 min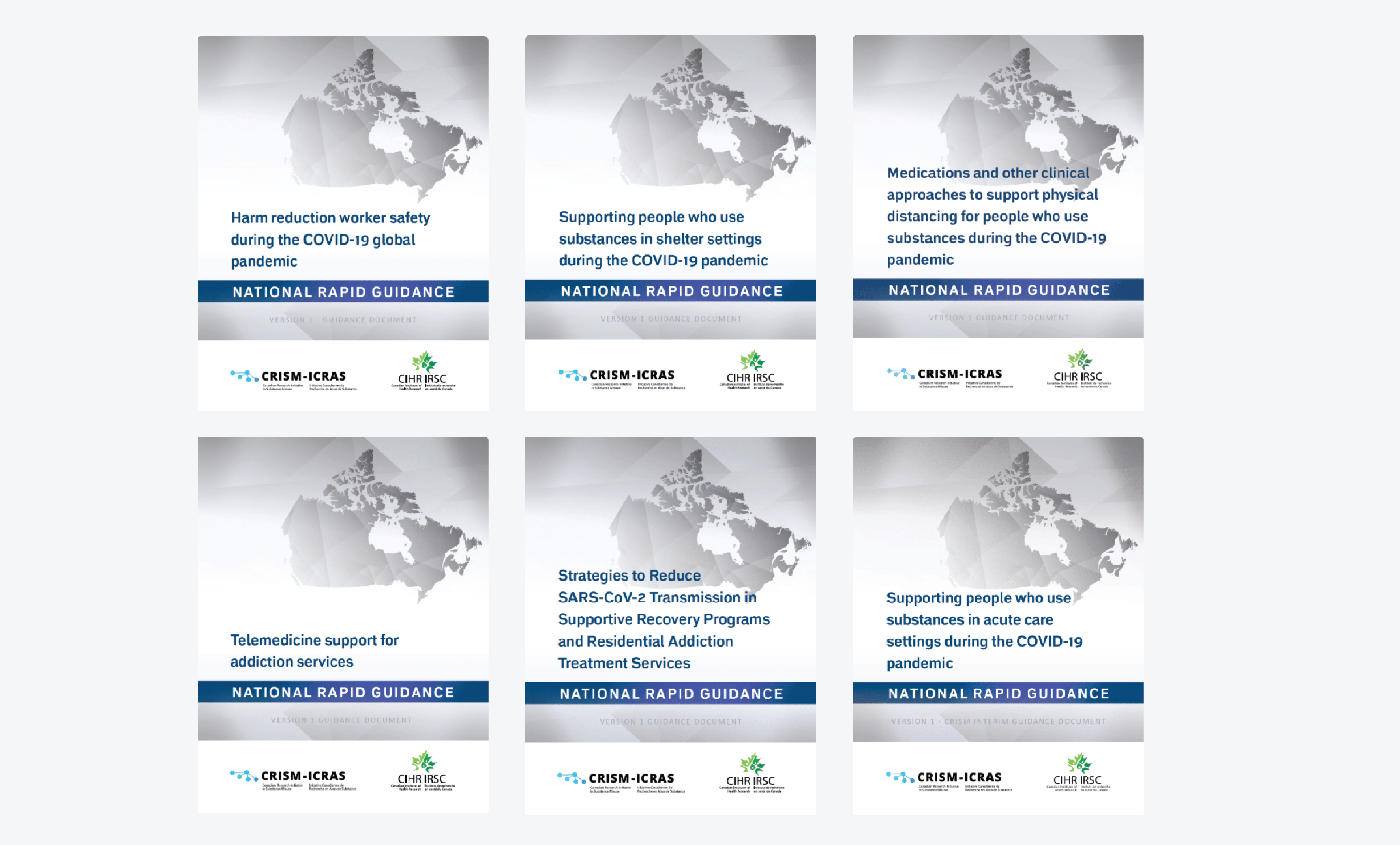 Friday 5, 2021 – 1pm to 2pm EST
At the request of the Government of Canada, the Canadian Research Initiative in Substance Misuse (CRISM) developed 6 national guidance documents that address the urgent needs of people who use substances, as well as service providers and decision makers during the COVID-19 pandemic.
As part of a knowledge dissemination approach, Health Canada will be hosting a webinar, led by one of CRISM's investigators Dr. Tara Elton-Marshall, to provide an overview of the 6 guidance documents as well as other rapid response projects related to substance use and COVID-19 such as the qualitative survey of the impact of COVID-19 on People with Living Experience of Drug Use.
Dr. Elton-Marshall is an Independent Scientist and a Co-Section Head of the Population Health and Community Transformation (PHACT) section in the Institute for Mental Health Policy Research (IMHPR) at CAMH, an Assistant Professor (status only) at the University of Toronto and an adjunct Associate Professor at Western University. She is a Co-PI on the Ontario Node of the Canadian Research Initiative in Substance Misuse (CRISM), a strategic initiative funded by CIHR. CRISM is a national network of researchers, service providers, policy makers and people with lived experience across Canada. The goal of CRISM is to conduct and translate evidence-based interventions for substance misuse to improve the health care system.
Please note, the guidance provided in the documents is subject to change as new information becomes available and the pandemic and public health responses evolve over time.
We invite you to extend this invitation to other stakeholders that you feel would benefit from this webinar. Please note that this webinar will be presented in English however a French webinar on the guidelines will be held at a later date in February 2021.
CRISM is available to present additional webinars on each of the 6 topic areas. If you are interested in additional webinars, you can indicate your interest by completing the survey found at: https://www.surveymonkey.com/r/7YD9N2K.
Webex Online Meeting Information
Go to https://canada.webex.com/canada/j.php?MTID=m73ed58de93e1517b962eaacfdd466f76 the day of the webinar
Enter your name and email address.
Enter the meeting password: HCFeb2021!
Follow the instructions that appear on your screen
Teleconference dial-in (If not using web audio)
Toll Free              1-855-288-0982
Toll Free 2            1-855-244-8677
Access Code: 179 591 1771